Success Story | Woodward Career Technologies Academy

"Our students would like the community of Bond Hill to know how excited they are to carry out this project," said Woodward Principal Shauna Murphy. "They live in this neighborhood and want a chance to be stewards of their community. We appreciate the efforts and contributions of all the organizations that are coming together to make the construction of these homes possible."
Woodward Career Technical High School students will get out of the classroom and gain real world construction experience building two single-family homes in Bond Hill when the 2018-2019 school year starts. The unique opportunity is the result of a collaboration between Woodward Career Technical High School, Allied Construction Industries and The Port and a key grant from Impact 100.
A groundbreaking was held on May 25, 2018 to celebrate the new construction of two homes on Ryland Avenue in Bond Hill. Senior high school students in the Woodward Building Technologies Academy, under guidance from Woodward Career Technical High School faculty, Allied Construction Industries (ACI) and their members, will build the houses. The Greater Cincinnati Construction Foundation, the fundraising arm of ACI, was awarded a $101,500 grant from Impact 100 to make the initiative, "Constructing a Pathway out of Poverty" possible.
The students will be the project managers and install everything from the plumbing to the roof of the houses. They'll receive help from ACI's member companies, including general contractors, sub-contractors, developers and suppliers who will donate time, materials and funding to assist with the new build.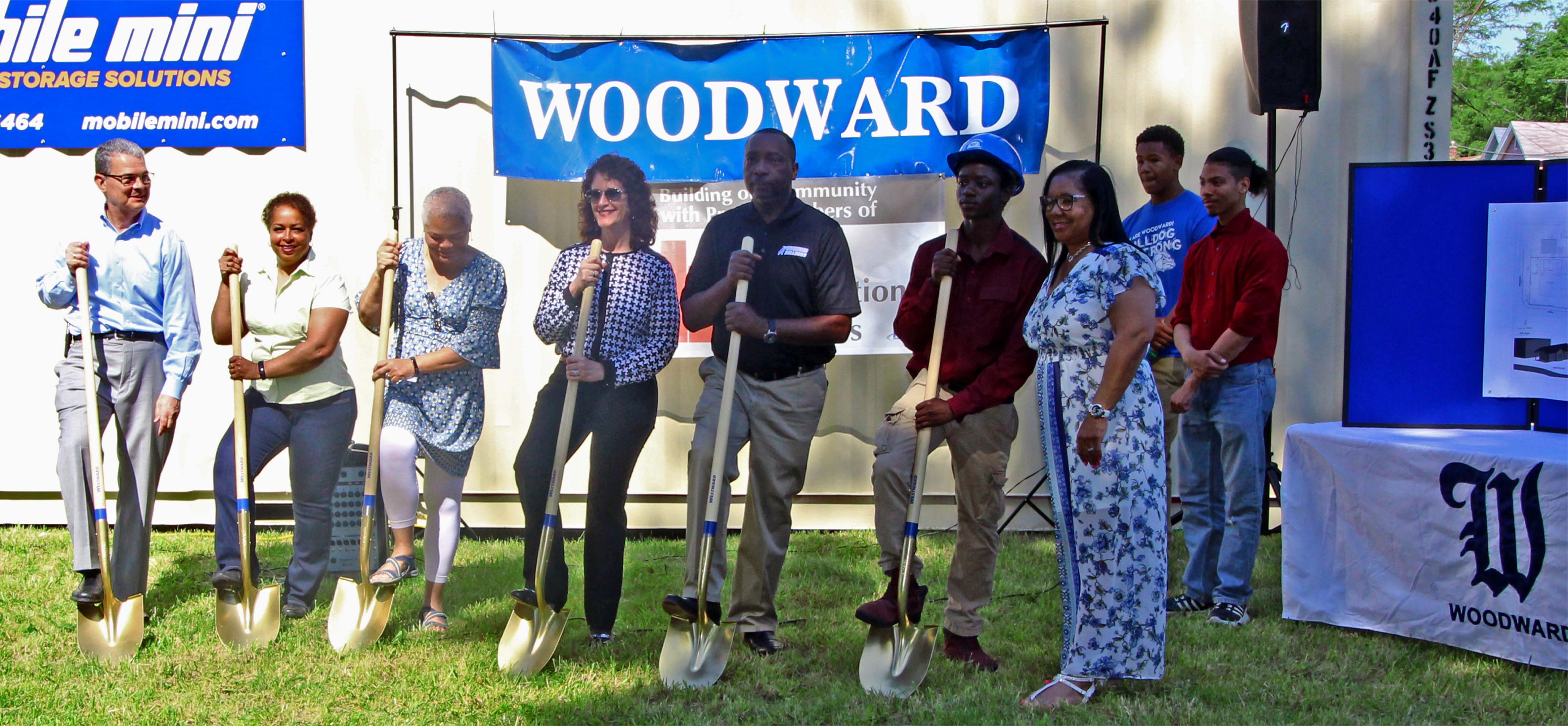 "We have been looking for homes or land that could be used as a hands-on learning experience for the Building Technologies Academy students. Through the Hamilton County Landbank, the quarter-acre parcel on Ryland Avenue was acquired from the forfeited land list and sold at a nominal price to help bring 'Constructing a Pathway out of Poverty' to life."
Students graduating from the Woodward Building Technologies Academy have participated in field trips to construction sites, out-of-town building experiences, competitions and a community building project, job shadow or co-op. The goal is to ensure that students have the necessary skills and are ready to take an entry level position in a construction firm or pursue additional training or education opportunities.
The objective of "Constructing a Pathway out of Poverty" is to sell the first two homes to fund additional new construction projects. The students hope to prepare the house for a veteran or senior member of the community and are working with Warsaw Federal Savings & Loan to receive applications from potential buyers.
The Port and Woodward Career Technical High School have worked together in the past – bringing students in to help shutter Jordan Crossing in Bond Hill. In exchange for the students' services, The Port helped fund a trip for them to use their construction skills on post-Katrina housing in New Orleans. "We are always looking for real-world opportunities to bring the students into our neighborhood revitalization projects," added Robb.